Vote for me to be considered for the Slasher 3D... →
So I have decided to audition for the upcoming genre film, Slasher 3D. A new Independent action horror film that will be shooting for a month in Baton Rouge, Louisiana late fall, something I feel is right up my alley and could be something great for me to be a part of. For the callback process they are "letting the fans speak". All of the auditions for everyone are posted on the Slasher YouTube...
Words Like Knives director, Travis Legge, speaks... →
You have heard time and time again why Words Like Knives is so important to me. I appreciate every bit of support everyone has shown towards it. We are fast approaching the beginning of shooting-just one week away and our indiegogo campaign will be ending in only 56 hours. Take a look at the attached note and read things from director, Travis Legge's perspective, and what it means to...
Pretty cool! Looks like I made the list for this... →
notophelia: I love all the RP, imaginary movies, genderswap, etc. floating around Tumblr, and I get that little thrill when one of my favorites pops up as a character that I just know would be perfect for them (or one that I may not have heard of, but now have to read the source to find out). But I also love…
ScreamTV's Screamer Girl of the Week! →
The Vampire Diaries: The End of the Affair →
VD Episode Review, Season 3 Episode 3. Elena's stupidity is getting laughable-Damon Salvatore is in your freakin' bed! and there is some intense, gritty moments with Caroline and her never before seen Dad played by Heroes' Jack Coleman. He does a fantastic job capturing the grayness, love and good intentions in his heart as he wears cruelty on his sleeve.
The Vampire Diaries: The Birthday Episode Review →
This episode was incredible in so many ways, reminded me how much I missed it. Stefan is a blood thirsty ripper (awesome)!, Klaus is just as intriguing and wicked, Caroline and Tyler's supernatural sparks are setting off, Stefan is out of the way to make way for Damon and Elena :) and my favorite vampire ghost Anna is back!! Yeah good premiere.
What They Say at Igors Lab →
More What They Say Press! Thanks to Igors Lab for the support :)
What They Say Article at DreadCentral.com! →
Thanks to Dread Central for the support :) Press release is posted along with a few cool updates!
What They Say Article at... →
Premiere night is exactly 2 weeks away!
The Symphony Film Review →
"I cut myself, it burns so much the pain makes me hallucinate and pass out. Just to have a dream I can use. Use to make a sound for the album."-The Symphony The Symphony Film Review at TCWReviews!
Six Tales of Terror: Short Stories for Dark and... →
The inspiration for "Headline News", featuring cover art of Michael Wexler and myself in the short premiering at The Chicago Horror Film Festival September 24.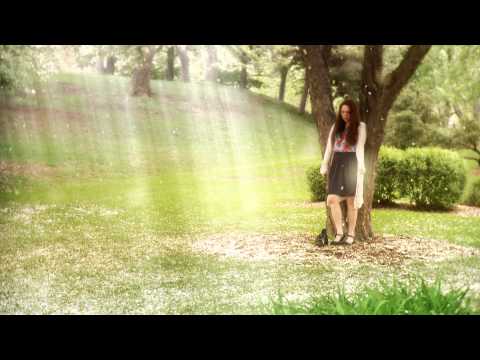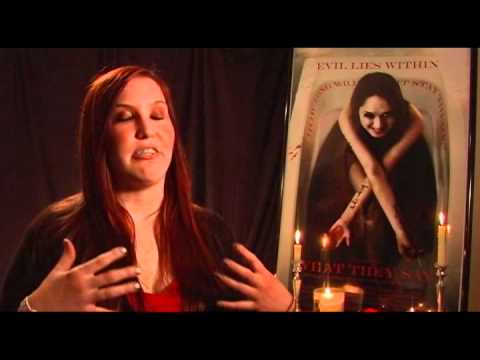 At FilmArcade.net: Announcing the 'What They Say'... →
A short dark drama I wrote and co-star in with Heather Dorff, Kitsie Duncan, and Tina Renee, What They Say, will be premiering at a really awesome film festival, highlighting indie horror, The Chicago Horror Film Festival.
The Vampire Diaries: Crying Wolf Review →
Catch VD ;)
The Vampire Diaries: Daddy Issues Review →
Daddy Issues is an all around kick ass episode. The war between the werewolves and vampires comes much quicker than expected. Damon and Stefan are bombarded, never really seeing what was coming. Caroline is shot with wooden bullets and taken hostage where she is caged and repeatedly shot; her torturing getting impatient. The goal is to keep her alive at least long enough for them to get...
The Vampire Diaries Returns! With "The Descent" →
In The Descent we get to see both sides of Damon; the man and the monster. We get to see the beast unleash and even more importantly how he was driven there.
The Forbidden Game: The Hunter Book Review →
Written By: L.J. Smith Grade: B The Forbidden Game is a compelling supernatural book series by Vampire Diaries' author, L.J. Smith." I have to say it took me awhile to get in to The Hunter, the first novel in the series. The first 50 pages I was mostly disinterested, but wanted to give the book a chance. The biggest issue that held the beginning back were the characters. I didn't dislike any ...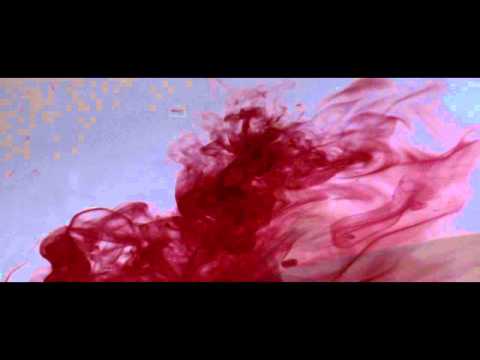 Harry Potter and the Deathly Hallows Part I Movie... →
"The Deathly Hallows Part I is practically void of any light; darkness nearly filling it whole."
My Best and Worst Film of 2010 at GeekTyrant! →